How Can Recharge Physiotherapists Help You?
As doctors of physical therapy we are your go-to provider for aches, pains, movement problems, and musculoskeletal consultations.
Each physiotherapist (i.e physical therapist) at Recharge is extensively trained to help you with any issue that may be keeping you doing from what you love.
---
Our Specialties:
Techniques we Utilize:
Pain Science
Movement Education
Exercise Progression
Sport Specific Rehabilitation
Spinal and Joint Mobilization and Manipulation
Dry Needling
Listening
Caring
"As Doctors of Physical Therapy, you are truly in good hands while working with them. They are able to ensure that you are getting the most out of your body with their superior knowledge and advanced training in prescribing exercise geared towards you as an individual."Nathan A.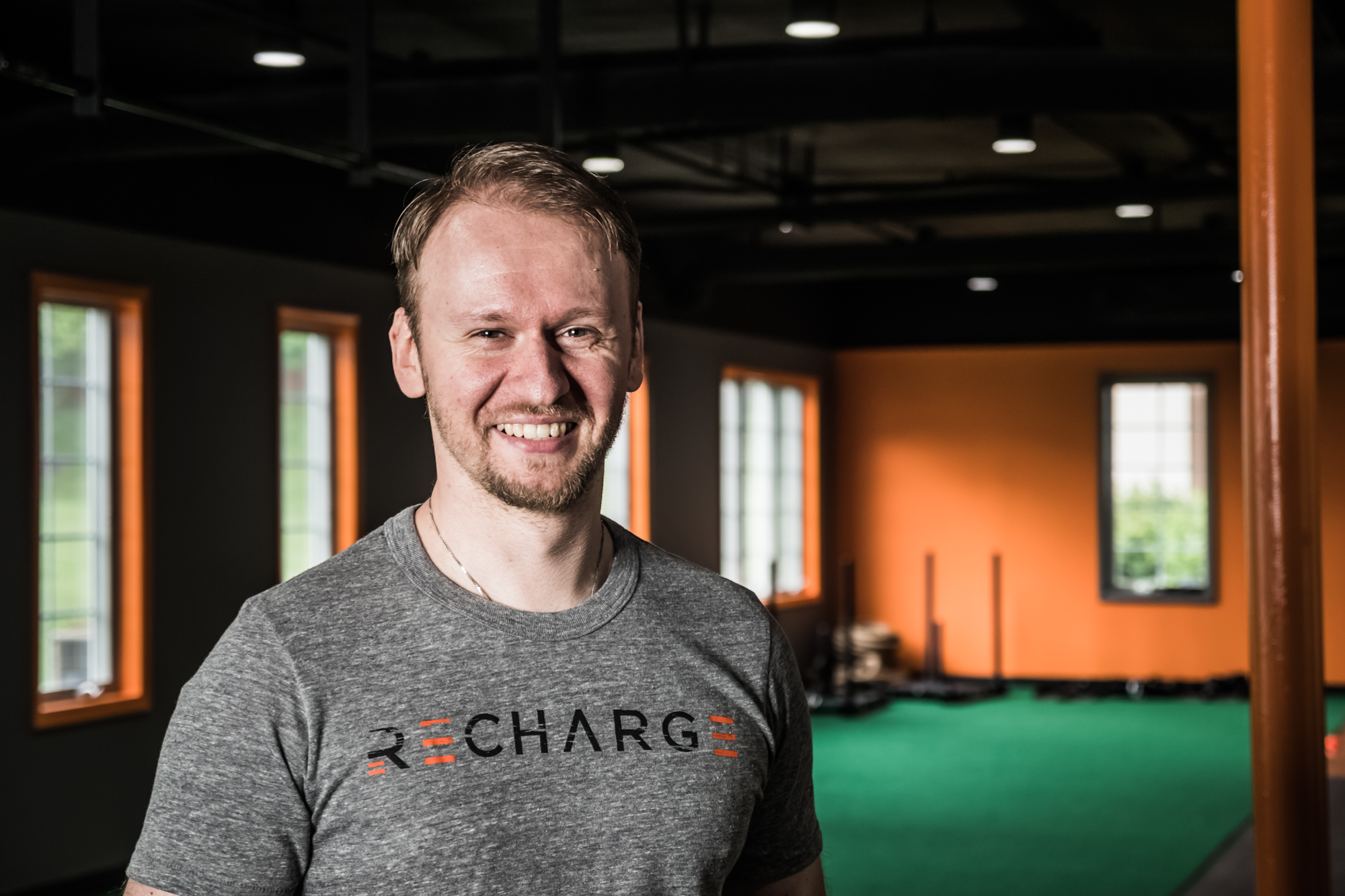 ---
Dr. Gene Shirokobrod
---
Dr. Gene is an adjunct faculty at University of Maryland School of Medicine, residency trained and certified in manual therapy and dry needling. He specializes in treating runners, golfers, spine related conditions and youth athletes. He is also co-hosts a top rated physical therapy podcast called Therapy Insiders which has been downloaded over 500k and is a top 100 iTunes medical podcast. Dr. Gene played baseball in college and continues to study the science of baseball mechanics. Dr. Gene is a local, living in Mount Airy Maryland, attended McDaniel College and University of Maryland School Medicine. He is married to Jaimie, who is a reading specialist at Centennial Elementary School. Gene and Jaimie have two kids, Aaron (6) and Zoe (2).
---
Sports Medicine
Youth Injuries
Running and Triathlete Injuries
Baseball Performance Training
Golf Swing Optimization
Golf Related Injuries
Upper Back Pain
Low Back Pain
Neck Pain
Headaches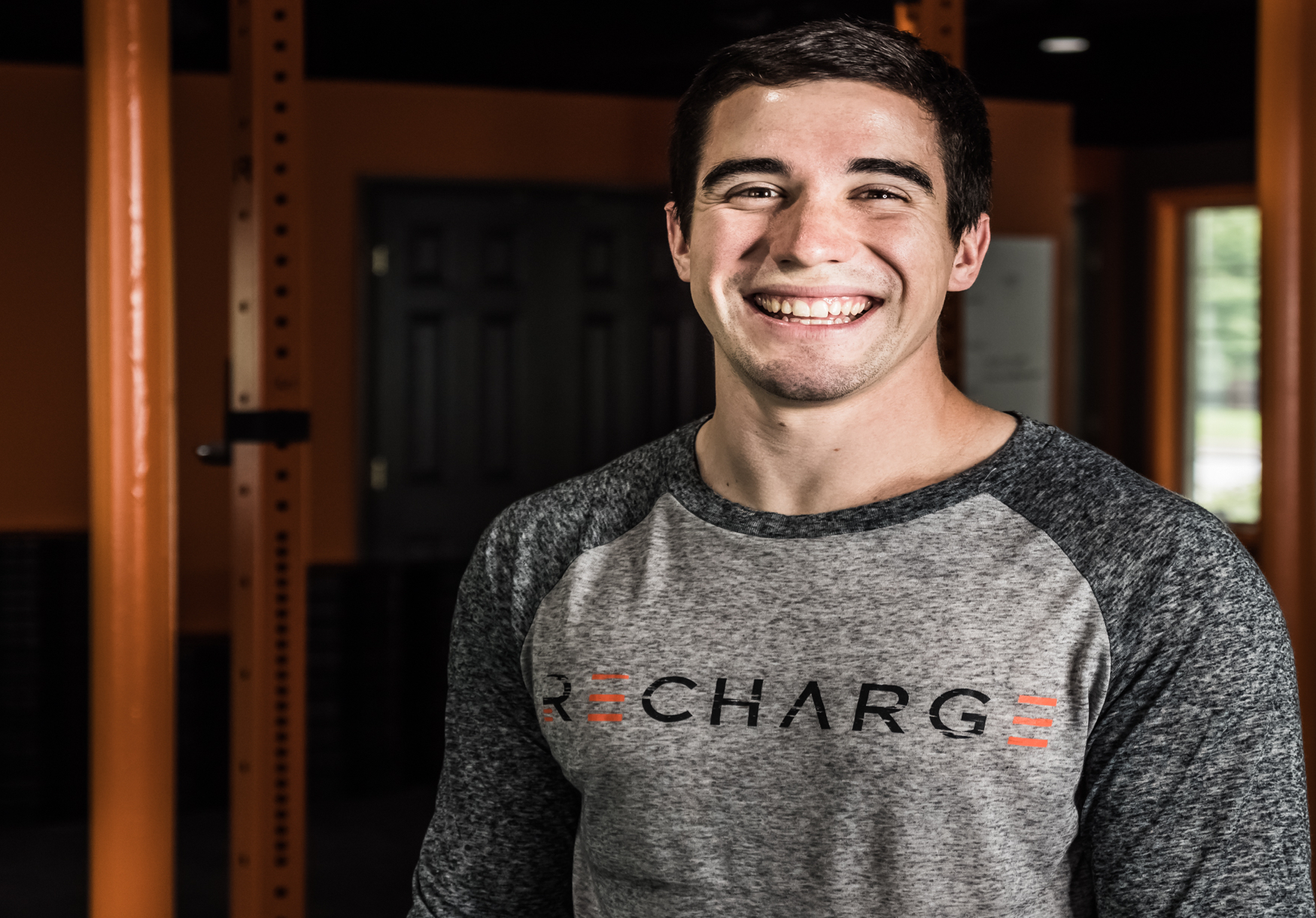 ---
Dr. Ryan Smith
---
Dr. Ryan is the COO and Co-founder RECHARGE. He is a leading expert in postpartum health and return to fitness. He specializes in treating individuals who participate in CrossFit, olympic lifting, powerlifting, and other recreational sport activities. He also specializes in pelvic health therapy, utilizing an external approach that focuses on education and management of diastisis recti, pelvic organ prolapse,
and post-partum issues. He is an avid supporter of the Senior Rehab Project and promoting individuals to strength train throughout their lifetime. Dr. Ryan is a former soccer player and wrestler. Dr. Ryan is originally from Wisconsin (yes he likes cheese) and currently resides in Ellicott City.
Treating CrossFit Athletes
Women's Health and Pelvic Health
Movement Analysis
Performance Training
Modern Pain Science
Home Exercise Development
Fitness Programming
Powerlifting Injuries
Youth Fitness and Performance
"Recharge takes a transparent and inviting innovative approach to healthcare. Dr. Ryan Smith and Dr. Gene Shirokobrod opened their facility after hours to educate and empower myself and other Doctor of Physical Therapy students. Recharge is an amazing space and I look forward to following their positive impact on the community."Jonathan S.
HAVE QUESTIONS?
WE ARE HAPPY TO CHAT! GIVE US A CALL OR SEND US A FACEBOOK MESSAGE!

GIVE US A CALL