Our full-body warm-up that we use with our athletes– can now be YOURS!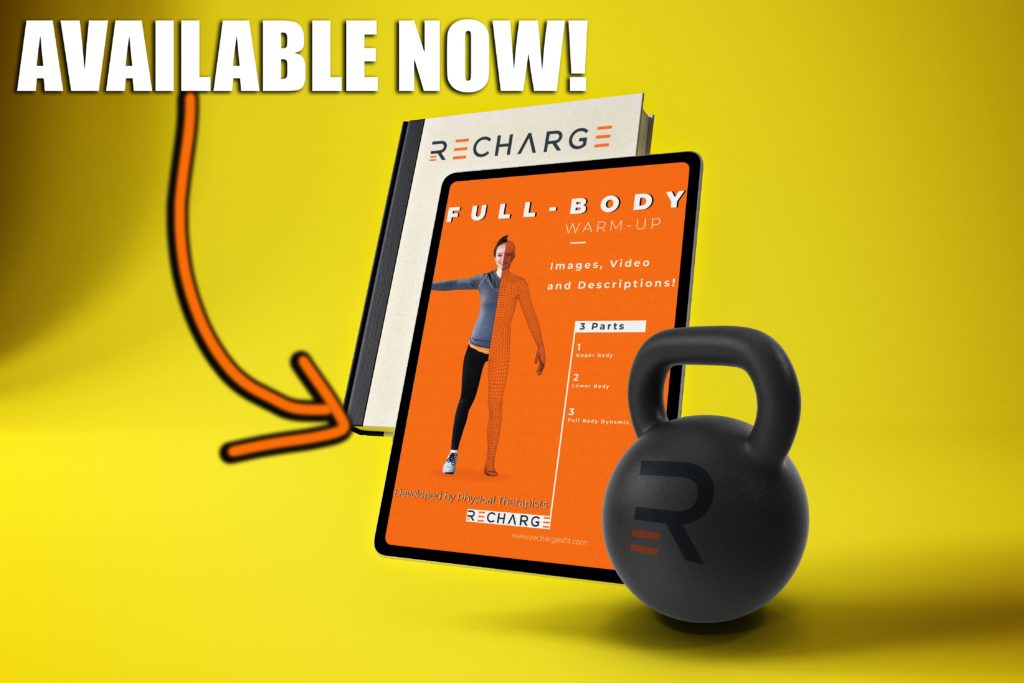 ---
A good warm-up will get you sweating.
A great warm-up will prepare your body for activity.
An effective warm-up will help your performance and reduce risk of injury.
A complete warm-up combines all three.
THIS IS A COMPLETE FULL-BODY WARM-UP DEVELOPED BY RECHARGE DOCTORS OF PHYSICAL THERAPY.
Included in the RECHARGE FULL-BODY warm-up:
-14 page PDF e-book
-Images
-Descriptions
-Video showing EACH movement in action