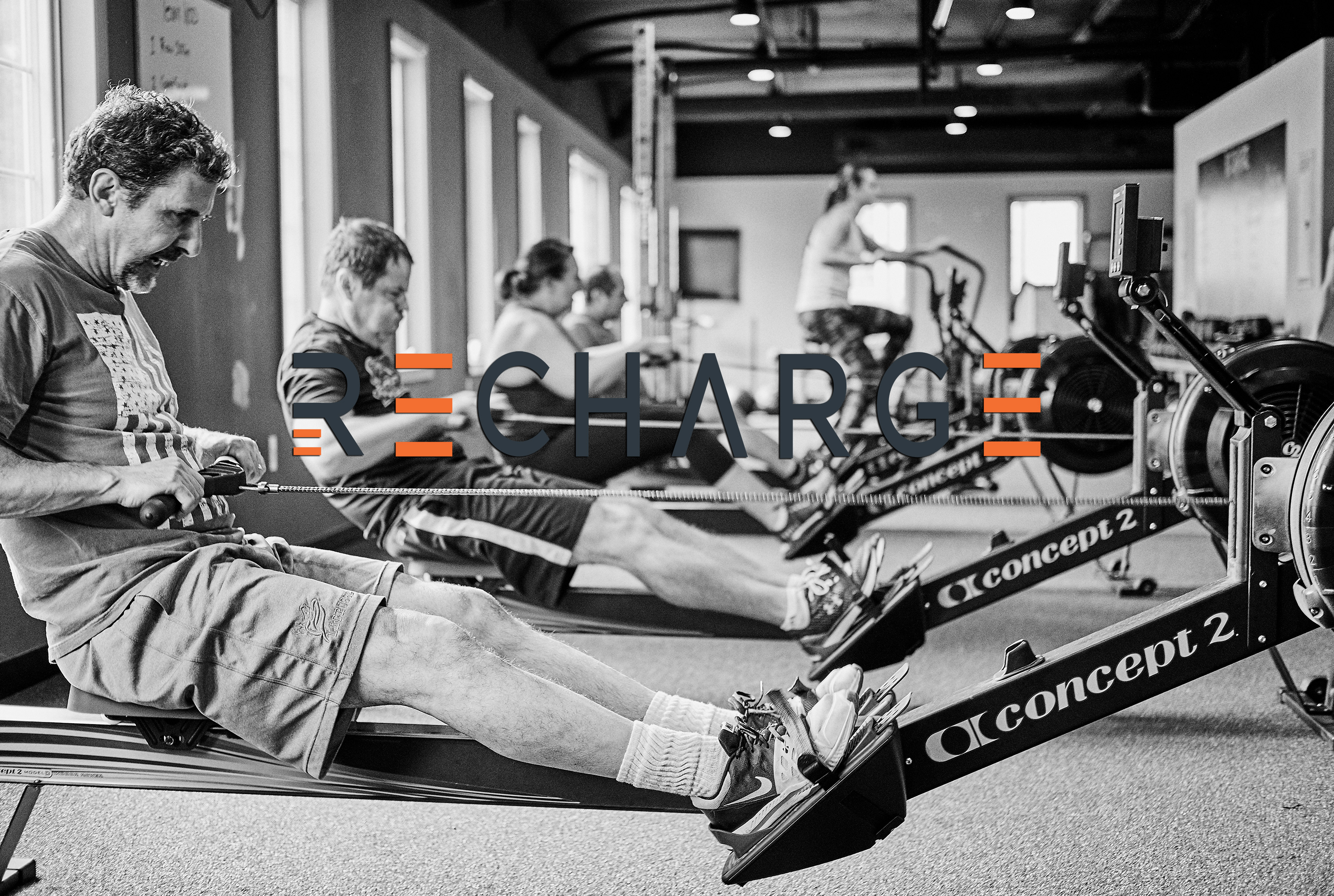 It's time to re-think health.
When you have pain, what do you do?
When you want to become fit and healthy, what do you do?
Why not address BOTH in one place with trusted healthcare professionals?
Welcome to Recharge,
Ellicott City's Premier Physical therapy, Sports Performance and Fitness Experience.
Our coaches are doctors of physical therapy.
Our treatments are empowering, educational, movement focused and uniquely tailored for you.
We are your health hub.
Ready to join our community?
"I highly recommend Recharge for anyone of any age who wants to be a part of a community committed to living a meaningful life led by two caring and knowledgeable Physical Therapists."Megan M.
Why We Started Recharge
Over the years we started to realize health and more importantly well-being is not as simply as treating low back, neck or shoulder pain.
It became very clear that our healthcare was designed on a reactive, instead of a proactive foundation. Quick research of national numbers on obesity, opioids addiction, and depression certainly supported that theory. There had to be a better way. Our community deserves better.
That's why Recharge was created.
We not only used our experience as clinicians, we also looked at emerging research and data. We know that exercise has tremendous benefit both physically and mentally. We know that physical therapy helps people move better and become pain free naturally and effectively. Finally, we know mindfulness training is tremendous at reducing stress.
Yet, those three services are typically silo'd between different providers or companies. It's hard enough to find time for one!
Recharge integrates fitness, physical therapy and mindfulness. All under one roof.
HoCo CrossFit classes are developed and led by doctors of physical therapy with emphasis on movement, mobility and proper progression.
Physical therapy at Recharge is research-based, one-on-one, and tailored specifically to your goals and needs. There are no wait times, no insurance limitations and no guessing who your clinician will be. Our facility is state of the art and perfect for sports medicine as well as treating every day aches and pains.
Mindfulness is integrated throughout all services as well as dedicated with unique mindfulness room for practice.
We are here to help our Howard County, Columbia and Ellicott City Community feel better, move better and live healthier lives.
Give us a call!
PHYSIOTHERAPY
Do you have aches, pains and/or a musculoskeletal injury? Schedule a physiotherapy appointment or add physiotherapy to go along with your CrossFit membership. We listen to your goals, use research and evidence-based treatments to return you to living life pain-free.
HOCO CROSSFIT
A unique CrossFit and fitness experience designed and led by doctors of physical therapy specializing in movement and fitness. Your classes will always be with experienced clinicians in order to reduce risk of injury and improve fitness results.
postpartum fitness and health
Postpartum is forever. Whether you are a new mom or have been dealing with postpartum issues for longer, it's not too early or late to regain control. Common is not normal. We specialize in working with mom's to help restore fitness, recover from pain and/or learn to simply move better.
MINDSET SESSION
Every new Recharge community member will receive a FREE 20 minute in-person session to discuss goals, motivations and fitness levels in order to determine a unique plan for success. Are you ready? Are you willing?
RECHARGE YOUR WARM-UP!
Get YOUR Copy of Our Unique Full-Body WARM-UP (includes images, descriptions and video showing you how to do it)! (Oh, it's FREE)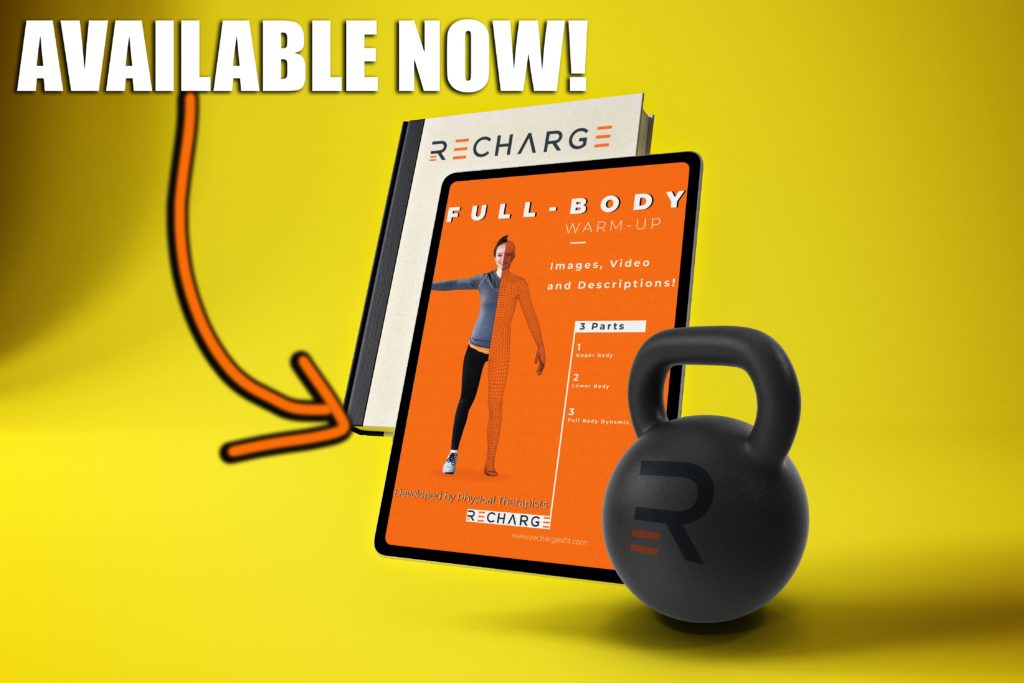 COMMUNITY IS OUR FOCUS
We strongly believe in our community. We think having fun, enjoying each others company, and simply having a place to play ping pong with friends is needed. Oh, and of course, FREE WIFI. Come by and enjoy our lounge.
Led By Healthcare Professionals
Far too many health and fitness centers lack the adequate supervision and presence of healthcare professionals. At Recharge, our entire ecosystem of programs are precisely designed by licensed healthcare & medical professionals.
A HOLISTIC, SUSTAINABLE APPROACH
You are unique. We believe that your experiences, fears and goals combined with an scientifically proven approach results in the greatest positive health impact.
Do you experience stress at work? Watch this!
Check Out our recent posts
Call Now!
---
Where To Find Us?
Recharge
HoCo CrossFit
5136 Dorsey Hall Drive
Ellicott City, MD 21042
443-583-7093