RECHARGE IS MODERN HEALTH AND FITNESS
RECHARGE INTEGRATES GROUP FITNESS, PHYSICAL THERAPY, HEALTH, COMMUNITY...ALL IN ONE MEMBERSHIP!
"Don't want to overstate it, but Recharge changed my life!" -Lance
Begin Your Pathway to RECHARGE Membership TODAY!
Schedule your mindset session visit!
FUN.
PURPOSEFUL.
SCIENCE-BASED.
PHYSICAL THERAPIST COACHED.
ENCOURAGING GROUP FITNESS!
"Coming to Recharge has been the best thing i have ever done." -Mina
DATA-DRIVEN HEALTH AND FITNESS
NO MORE GUESSING ABOUT YOUR HEALTH AND FITNESS LEVELS!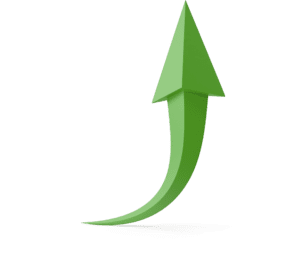 "I highly recommend Recharge for anyone of any age who wants to be a part of a community committed to living a meaningful life led by two caring and knowledgeable Physical Therapists."
"...I FELT INCREDIBLY COMFORTABLE AND GOT GREAT PERSONALIZED FEEDBACK TO ENSURE THAT I WAS GETTING THE MOST OUT OF MY WORKOUT. I CAN'T RECOMMEND RECHARGE HIGHLY ENOUGH FOR ANYONE AND EVERYONE WHO IS LOOKING TO IMPROVE THEIR TOTAL HEALTH AND WANTS AN INCREDIBLE TEAM OF PHYSICAL THERAPISTS TO HELP GUIDE THEM ALONG THAT JOURNEY! CAN'T WAIT TO GET BACK THERE!
"I can't say enough great things about this place. Ryan really makes you feel like you can do anything and truly wants to help you improve your overall well being. The community is unlike anything I've had at any other box or gym. It has become my happy place and escape from daily stress. Joining a year and a half ago was one of the best decisions I've made."
"Recharge is the community I was looking for to be supported and challenged to get stronger and more fit with a fun group of people, The coaches and the members together make a strong community and that gets me off the couch and into class! I know that whoever is in class with me will be a friend who will work hard, stretch to try new things and enjoy the challenges, all while we cheer each other on. Great coaching, great community!"
"This is so much more than a cross-fit gym . Personalized approach to well being, with a long term view of your health. Wonderful community that makes it fun to work out."
"After years of back pain, wrist pain along with feeling sluggish. I decided to take a new approach to my health and liked their approach to fitness and recovery. The mix of PT plus exercise has been a solution. Day 1 it hurt to do a single burpee and keeping my heels on the ground during a squat was impossible.

Today, just over a year later I do not even think twice about any of the movements and exercises that are programmed. Besides getting stronger and healthier, my family (wife & son) have found an amazing community of coach's and members who we enjoy spending time with, even if it is sweating and breathing heavily. Recharge has change my life, my thought on exercise and starting this journey with them is one of the best decisions I have made."
HEALTH IS NOT STATIC. YOU ARE IN CONSTANT FLUX. YOUR LIFE IS CONSTANTLY CHANGING. STRESS GOES UP. ACTIVITY LEVELS VARY. WORK TAKES OVER. KIDS HAVE A MILLION THINGS GOING ON. WHEN PRIORITIZATION OF LIFE BECOMES REACTIONARY, RECHARGE IS YOUR GO TO PROACTIVE SOLUTION. SIMPLY SHOW UP. WE TAKE CARE OF THE REST.  THIS IS MORE THAN A GYM.
ONCE YOU TAKE CONTROL OF YOUR HEALTH WITH DAILY GUIDANCE FROM TRUSTED PROFESSIONALS AND A CARING COMMUNITY, THERE IS NO GOING BACK!
RECHARGE IS MODERN HEALTH AND FITNESS
CHOOSE THE BEST OPTION FOR YOU!
Do you prefer learning and training at your own pace? Recharge has developed a thorough education platform.
Experience evidence-based, self-paced, and highly effective courses taught by Recharge co-founders Dr. Gene Shirokobrod and Dr. Ryan Smith.
Experience Recharge through an in-person membership. The Complete membership package includes unlimited group classes, health data tracking, treatments by our physical therapist coaches, digital programming, and access to our app.
In addition to our COMPLETE membership, we offer special health pathways. Learn more about our 60+ Senior Strong Path and our Women's Health Path.
Are you looking for a unique blend of physical therapist and coach? If we aren't in your neighborhood, but you still want to take advantage of the Recharge experience, this option is for you.
Recharge Connect Digital Coaching is a unique blend of technology, personalized care, and data-tracking.
You will be connected with a Recharge physical therapist coach who will create a custom program for you. Through your program, you will be tracking your health data in our app and regularly communicating with your coach.
It all starts with mindset.
LET'S SIT DOWN AND DISCUSS YOUR GOALS. WE CALL THIS A MINDSET SESSION.
Learn how Recharge can help you be healthy!
Let's connect and work together towards a truly healthy life.
Please enter a valid email address.
Something went wrong. Please check your entries and try again.
"The energy of the mind is the essence of life." – Aristotle By Gene Shirokobrod...
5136 Dorsey Hall Dr. 
Ellicott City, MD 21042
443-583-7093
Get Directions