Experience Fitness with Physical Therapists as Your Coaches.
FITNESS WITH
CLINICAL
PRECISION
RECHARGE GUIDE MARKERS
This is what we stand for and what guides us.
1. Make a positive impact.
Whether a difficult conversation, a coaching cue, treatment, or dealing with a stranger, the goal is to be a good human. Our North Star is aim to make a positive impact—big or small.
2. Go through, not around.
Challenging situations are part of day to day. The best path is always through not around. Be forthright and open. Prioritize candor with humility. Be curious for solutions while directly engaging the challenge.
3. Relationships, not transactions.
We are not in business for revenue. The revenue helps our business reach more people and build more relationships. We do meaningful work because we care about the people.
4. There is a movement for everyone.
We all bring a loaded history. Our past shapes our future. For many movement and structured exercise comes with anchors and negative experiences. Everyone is capable and has tremendous potential to move. We aim to help them.
5. Health is a journey, not a destination.
The reality is we are all headed to the same outcome. Yet, the journey is vastly different. There are speed bumps, road blocks, and highways. We are there for people at each and/or any stage they need guidance.
MOVEMENT is
MEDICINE
Exercise is one of the best overall health improving strategies available.
At RECHARGE, we've developed a system that delivers the right dose for maximal effect.
Experience fitness with clinical precision. 
Want to learn more? Listen to our podcast!
WHAT MAKES RECHARGE SPECIAL?

FOCUSED ON HEALTH
Every Program is developed by our clinical team. The workouts are structured, purposeful, and focused on sustainable health.

COMPLETE STRENGTH
Each group class integrates various aspects of strength fundamentals. Recharge is based on evidence-focused, best practice science.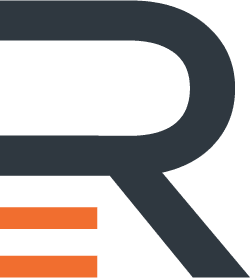 Dedicated Team
At Recharge you have a unique coaching team. Each coach is also a doctor of physical therapy. You get fitness with clinical precision.

objective results
All workouts and health metrics are tracked within the Recharge App. This provides a great way to track your progress over time.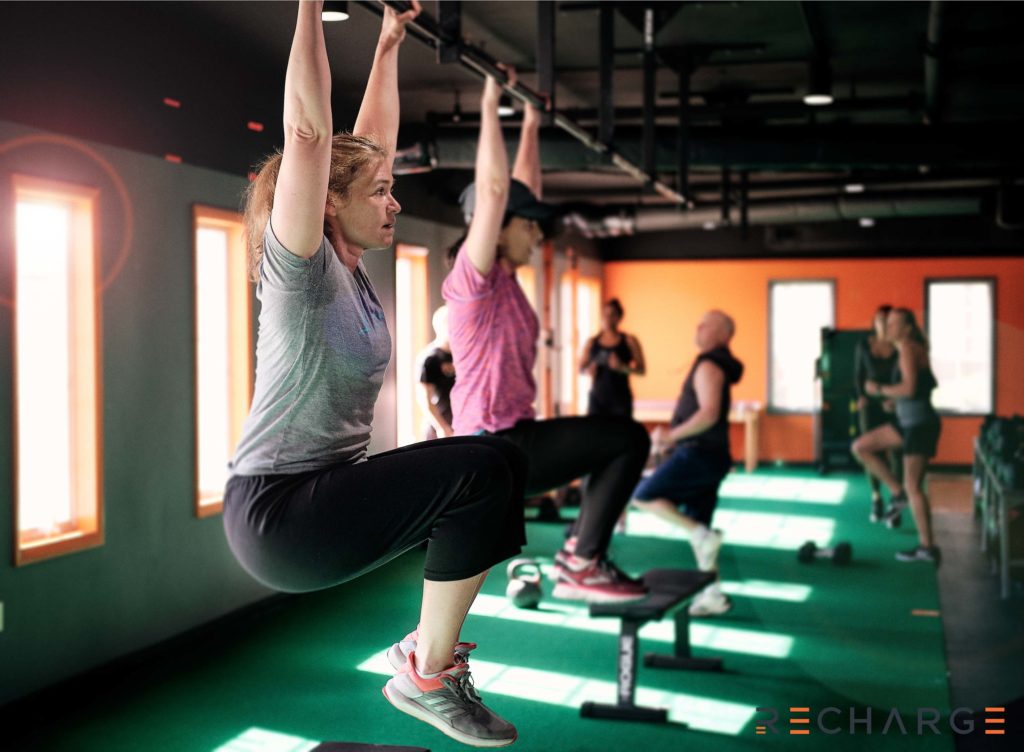 In-person, small group classes
Experience unique group fitness classes coached by physical therapists.
Customized Online coaching
RECHARGE is fitness with clinical precision. Take your training to a new level with RECHARGE PhysioCoach developed program.
Open, clean space run by a friendly, dedicated, and highly educated team.The price is a bargain for what is offered (to include unlimited classes each month) and you join a vibrant, diverse community. I had looked at other gyms prior but joined recharge the same day I tried it out - that was 6 months ago and I could not be happier. This is a *must-try* if you are looking for effective fitness.
Recharge is an incredible place! I love having physical therapists teach and guide me through classes. Not only is it a great workout but it is an even better community of people who encourage and support each other.
Recharge is awesome! The coaches know everyone and they know our strengths and areas for improvement. You come to class and they have an adjustment in mind so you can get the most out of a workout without risking injury. They are the most positive folks I have ever been coached by. If you are looking for a strong community and a chance to challenge yourself this is the place.
Recharge is the community I was looking for to be supported and challenged to get stronger and more fit with a fun group of people, The coaches and the members together make a strong community and that gets me off the couch and into class! I know that whoever is in class with me will be a friend who will work hard, stretch to try new things and enjoy the challenges, all while we cheer each other on. Great coaching, great community!
Don't want to overstate it, but Recharge changed my life! The instructors are all first rate and not only do they know their stuff, but they share their knowledge with you with lighthearted humor and great respect - like a good friend would! The workouts are intense, but don't destroy you, and after you start getting the hang of it the whole experience becomes quite addictive! Cannot praise them enough!
Let's talk.
Learn if Recharge is for you. Schedule a visit!
is RECHARGE a gym or a clinic?
RECHARGE is membership based, small group classes. Our coaches are physical therapists. So you get the best of both worlds. 
how is recharge accounting for covid?
RECHARGE is run by clinicians, the facility follows the latest research and protocols. We limit classes to 10 members, have unique "pod" system, and require full COVID-19 vaccination. All equipment is regularly wiped down, and constant airflow has been set up.
Do i need to be hurt to join?
RECHARGE is for anyone. Though many of our members have history with ache's, pain, or injuries. Many have had trouble starting and maintaining exercise due to pain or fear. 
We would love to answer your questions, discuss options, and show you around. We call this a Mindset session and it's completely free. Then if you want to proceed, the next step is a Pathway. During the process you'll have three individual sessions and get to experience group classes. 
Everyone starts at RECHARGE the same way, with a Pathway. During the Pathway you will go through 3 one on one sessions with one of our physical therapists coaches (physio coach). During this time we will get to know how you move, and your capacity levels. So when you start class we will know exactly what you are capable of. 
Can I speak to someone if I have more questions?
Absolutely! We would love to chat. Our phone number is 443-583-7093. Normally, we would welcome a drop in for a tour. However, due to COVID, we only do in-person visits by appointment. 
5136 Dorsey Hall Dr. 
Ellicott City, MD 21042