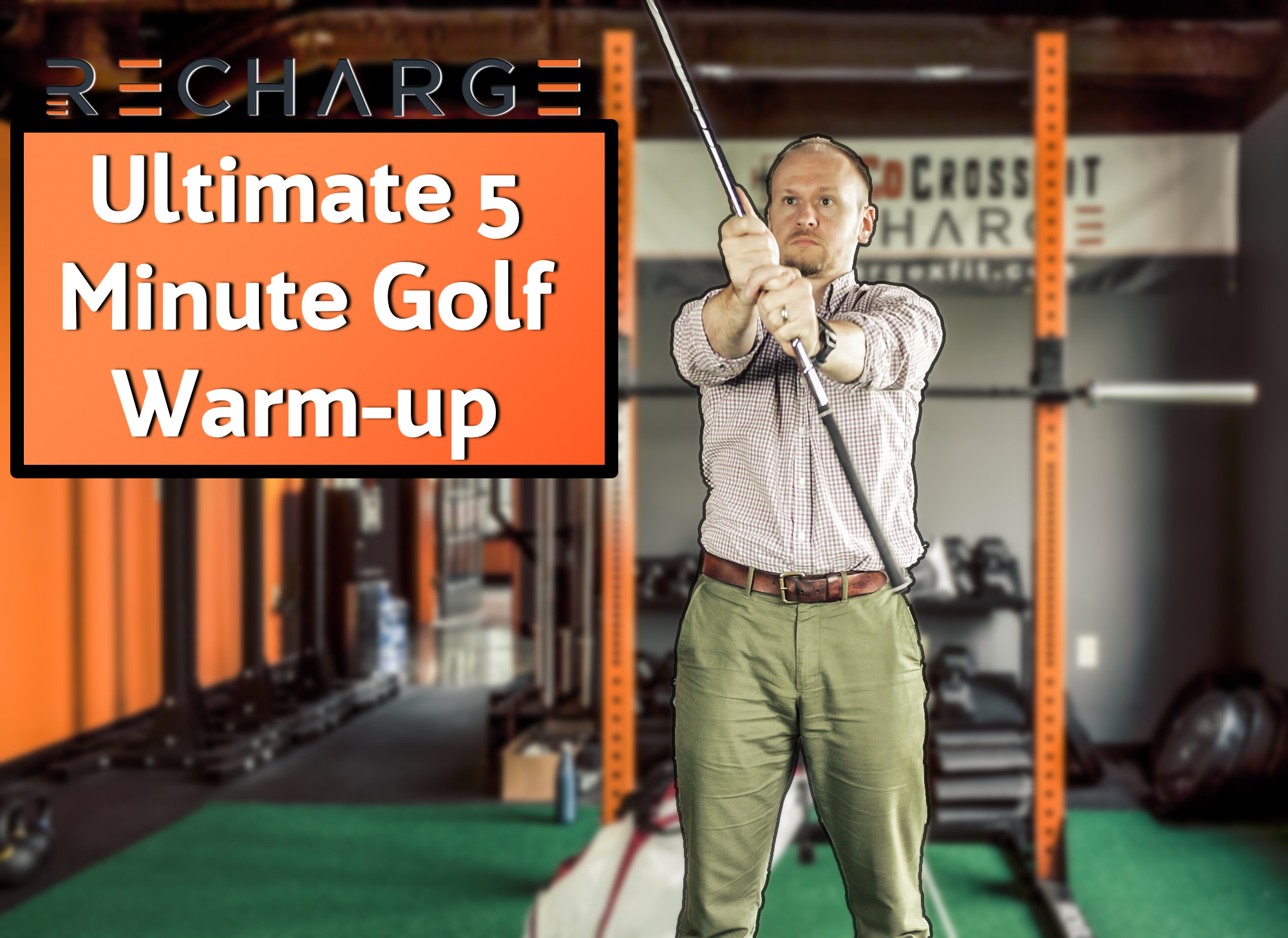 Improve your golf game before even teeing off!
All you need is 5 minutes to effectively warm up before your round.
When working with golf clients at Recharge, whether it's physical therapy from injury or for performance, we strongly advocate a proper warm up. Aside from the known benefits such as improved blood flow, better dexterity, and reduction of injury risk– a sport specific warm-up prepares your nervous system for efficiency. Moving through task-specific activities in the warm-up while gradually increasing the difficulty of movement prepare your brain and body to be more effective.
Don't skimp on the warm up. Before you tee off and go through our Recharge ultimate 5 minute golf warm up for more distance, better rounds and less risk of injury!